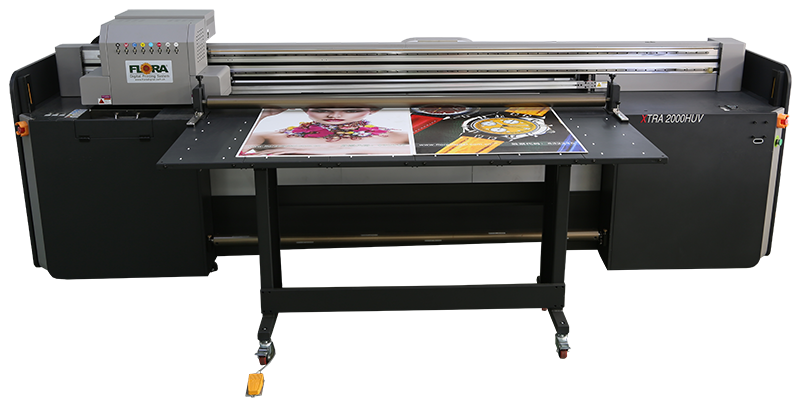 FloraUSA is excited to let you know about our new Xtra 2000HUV 80″ LED Hybrid Printer.
The Xtra2000H printer is perfect for shops that don't have enough space to have a full flatbed UV printer but still need the capabilities of one. The printer has a vacuum conveyor belt and tables front and back that make it easy to switch from rigid material to roll material. When not in use the tables fold up and wheel out of the way for easy storage.
The printer is equipped with built in LED light boxes to enable previewing of back lit prints on the printer as it is printing. The vacuum is controlled with a foot petal on both the front and the back of the unit allowing a single operator to load large boards.
Learn more about the Xtra 2000HUV here.